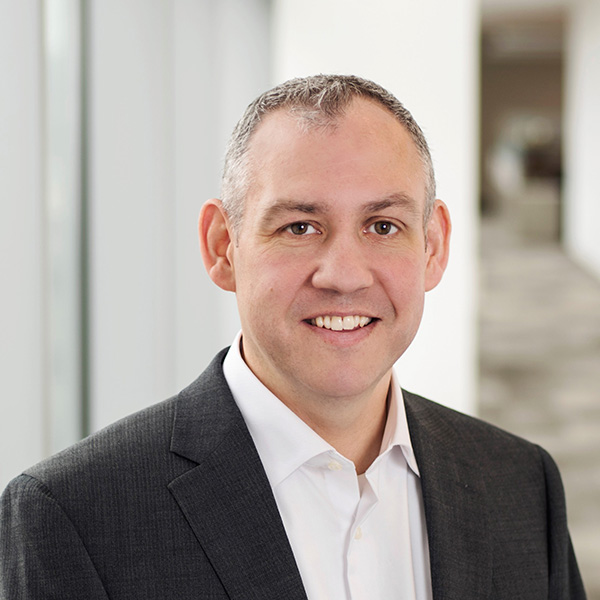 A message from Shawn Pace
VP & Chief Procurement Officer
The Goodyear Tire & Rubber Company
Valued Supplier,
As Goodyear's Chief Procurement Officer, I'd like to welcome you to our corporate website for suppliers. Whether you are a new or existing supplier, this is a key source of important information that can help you to meet the high levels of service, performance and quality that we expect.
Among other things, the website includes instructions and terms that may apply generally or in listed regions, as well as manuals and policies or policy-related documents, such as Goodyear's Global Supplier Quality Manual (and amendment), Goodyear's Global Contractor EHSS Manual and Goodyear's Natural Rubber Procurement Policy.
The site also includes Goodyear's Supplier Code of Conduct, which helps ensure that we only do business with reputable companies or individuals, reflecting our corporate commitment to ethical standards and responsible sourcing. We want to highlight the Code, because that commitment is important to everything we do, both in Goodyear Procurement and more generally as a company.
As outlined in the Code, Goodyear's high standards of integrity apply to our own operations, as well as to the operations of our suppliers. We expect our suppliers to always conduct themselves in a manner that will help protect Goodyear's good name in the marketplace.
In our own operations, we comply with all applicable laws and regulations, and we expect the same from our suppliers. We are committed to respecting internally recognized human rights in line with relevant standards, including the UN Guiding Principles on Business and Human Rights, and expect our suppliers to respect human rights. Our Code spells out our expectations, including prohibitions on the use of child labor and forced labor, such as prison labor, indentured labor, slave labor, human trafficking, and other forms of compulsory labor.
Our Code makes it clear that Suppliers must provide a safe working environment supportive of accident prevention and minimizing exposure to health risks, complying with applicable safety and health laws and regulations in the countries in which they operate.
Goodyear announced our goal to reach net-zero value chain greenhouse gas emissions by 2050, aligned with the Science-Based Targets Initiative and its Net-Zero Standard, which reflects our commitment to sustainability and our continuous work to reduce our carbon footprint. We also expect our suppliers to work to reduce their carbon impact.
As we do in our own operations, suppliers must consider the impact their operations have on the environment and reduce that impact where practicable. As outlined in the Code, this includes the reduction of emissions, waste generation and energy and water consumption, as well as the increased use of sustainable and renewable materials.
At Goodyear, we know our actions—both large and small—impact people and communities, and we want those impacts to only be positive ones. That's why we work hard to continuously improve our practices and strive to only do business with companies and people who share our goals.
Thank you for all of your efforts. Together, we can make a difference in our communities around the world.
Shawn Pace
VP and Chief Procurement Officer